Mental health problems can affect one in four people at any time. Men can find talking about mental health particularly hard, but talking is a lifeline. 
Only 55% of men who reported feeling very depressed said they talked to
someone about it (CALM's Masculinity Audit 2016).

The #TalkingIsALifeline campaign aims to encourage men to talk about their mental health without the fear of being judged. Talking is a Lifeline emphasises that talking about mental health might be one of the bravest things a man can do. 
Research conducted by Time to Change Wales found that self-stigma and a lack of understanding of mental health stops many men from talking to family and friends about their mental health problems because of fear and anxiety about negative consequences. Many men have told Time to Change Wales that the pressure to 'man up' and 'be strong' has led to them suffering in silence.
Toxic masculinity is a major problem that makes it difficult for men to open up to a mental health problem: 'be strong', 'man up', 'men don't cry' are terms often used negatively to judge men who acknowledge poor mental health.
Worried about a friend or loved one?
Start a conversation, ask the question, "are you alright?" and be prepared to listen. Sometimes all it takes is talking. But, just as with physical illness, a visit to the doctor may be necessary to put things right. 
Share your own story
Join the conversation with #TalkingIsALifeline or write to us at info@timetochangewales.org.uk

Peter, 66, from Cardiff, explains how he opened up about his depression: "The illness left me feeling constantly sad, fearful and even in pain. I went to my GP and was formally diagnosed with depression. It wasn't until I had opened up to my wife, which was the hardest thing I had to do, that I started to feel like I could climb out of this dark hole with the right support and guidance."

Stuart, 59, from Cardiff, has anxiety and depression, he said: "I tried to focus on my children and was working at the same time but I found coping with it all very difficult. I did eventually go to my GP and was offered counselling sessions. My counsellor was very understanding and reassured me that what I was feeling was normal considering what I had gone through. It was then that I started to realise that it's OK to not be OK. I think it's important to normalise the conversation around mental health and encourage men to seek help if they need it."

Lee, 40, from Pontypool, explains how he has battled with poor mental health since his teenage years and talks about getting the right support from his family and mental health practitioners: "I used to drink a lot to mask my mental health problems. After I graduated from university, I felt under a lot of pressure at work and home. My mother-in-law played a huge part in my recovery process. She noticed how I did not want to leave the house, so she teamed up with my wife to help me get out and about a lot more."

If you're worried about your mental health, chances are you're right to be concerned. Talking about it and finding support is the braves thing you might ever do. #TalkingIsALifeline
How can you get involved?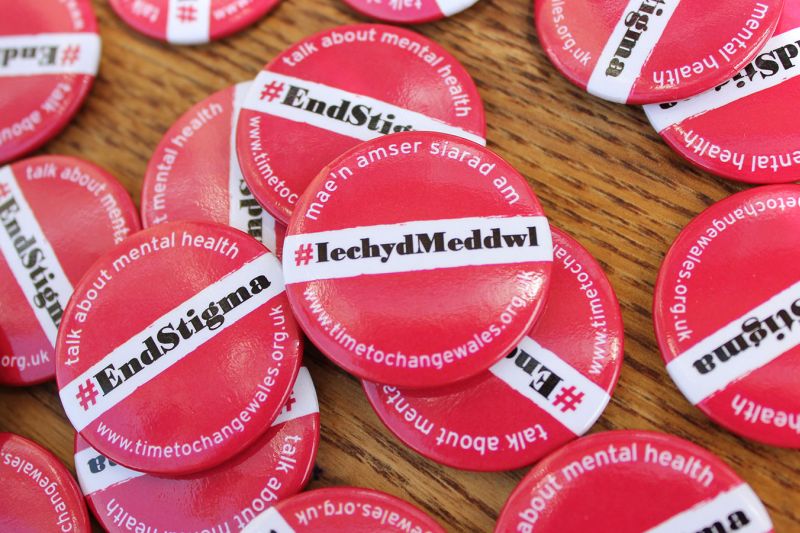 Join our Movement
You can do something right now to help end mental health stigma and discrimination in Wales! Sign the pledge, help us…
Find out more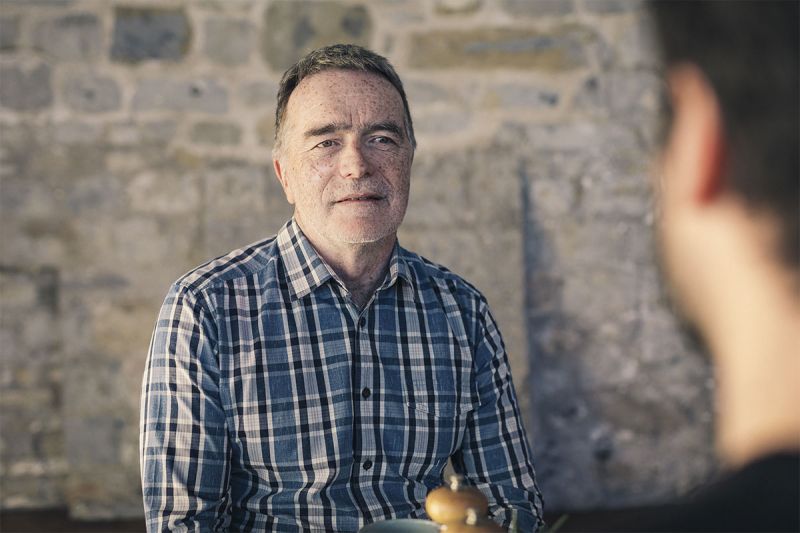 Mental health conditions
You can help us create a society where mental health problems are not hidden in shame and secrecy.
Find out more