Back to Blog
We Wear the Same Shirt Football @ Newtown AFC
written by Ben Williams 25/05/2016
We Wear The Same Shirt Football @ Newtown AFC, Latham Park, Newtown
My name is Ben Lloyd Williams and since November 2015 I have been attending Football sessions at Newtown Football Club at their Latham Park Ground on Wednesdays between 12.30 and 2pm.
I have attended regularly for 6 months now and along with improving my football skills and fitness, I love going there because the coaches are fantastic, the group who turn up every week are fun and good to be with and not forgetting that there is also coaching support from students of the Newtown Campus of Neath Port Talbot College. 
When I first attended I was a bit shyer and had less confidence socially as I have a diagnosis of Chronic Anxiety and Bipolar Depression. However, the more weeks I went I started to chat more with the people there and to me it's a safe and friendly atmosphere. It has enabled me to become confident enough to do Sports Volunteering at schools and with individuals with a wide variety of learning disabilities in Shropshire. I don't think I would have been able to have got fitter and gained the greater confidence without We Wear the Same Shirt. In fact it has helped me to build a routine and enabled me to contemplate getting back to work when ready. We also played a mini-tournament against teams from Wrexham at Latham Park.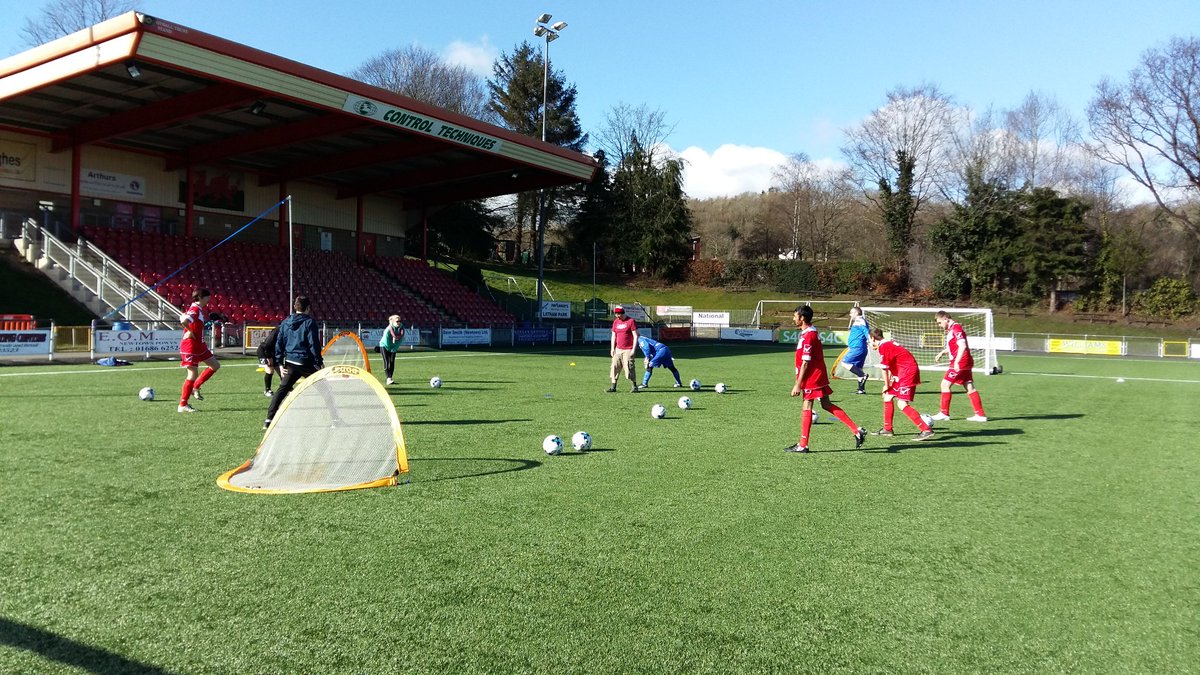 One of the sessions taking place at Newtown AFC
We Wear the Same Shirt is supported by the Welsh Football Trust and Time to Change Wales, of which I signed up to be a Champion. So I am partly writing this to Champion WWTSS and to give you all a link if you wish to contact the club directly to find out more information.
I am still enjoying it every week and it's always good to catch up with new found friends in Newtown. The programme also takes place in the South Wales Valleys at Merthyr Town FC.
Here are some links for you all;

http://welshfootballtrust.org.uk/news/WFT101794.ink 

http://wwtss.timetochangewales.org.uk/home/clubs/

http://www.newtownafc.co.uk/news/mental-health-initiative-at-newtown.html

http://www.newtownafc.co.uk/news/same-shirt-participants-play-first-ever-game.html

http://midwalesleague.pitchero.com/we-wear-the-same-shirts-27746
Back to Blog