Back to Blog
Hey there. My name's Natasha and I've been learning to live with anxiety, depression and self-harm since I was 15. I have been self-harm-free for over three years now.
I'm writing this blog to hopefully help someone get the courage to talk about the condition they have, whether it's anxiety, depression, self-harm, OCD or another mental health problem.
In the past my anxiety and depression has held me back from trying many things, until I learned to talk about it. Easier said than done I know, but I hope this blog will show someone it can help to talk.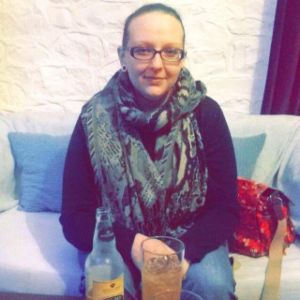 In my current role, I work in a very busy kitchen and I'm around a lot of people for most of the day, although I do actually like my job. In the beginning, I hid my anxiety and depression from my boss and colleagues as I was ashamed and embarrassed to say that I had any kind of mental health issue.
One day, my boss called me into his office for a one on one chat about my behaviour (which is sometimes odd I guess!). I explained that I have a personality disorder with Generalised Anxiety Disorder, and that is sometimes why I have to go and take five to chill in the staff room.
After that conversation he was much more understanding and if I need time off, he tries to accommodate as best he can. Look into your employer's mental health policy and they may be more helpful then you think.
Talking to my family has also helped my relationships with my mother, father and brother as they have educated themselves on my condition and they are able to try to understand me better.
Living in a fairly rural part of Wales means that care services can have a long waiting list and you most likely have to travel, so in order try and help myself I've found looking on forums for other anxiety warriors and chatting with them helps. Getting different perspectives on how to deal with the problems anxiety and depression has helped me and could help you.
Hopefully I've made my main point which is that talking about it helps!
We are made with broad shoulders but we are not Atlas and we can not carry the world.
Talk about it. Help end the stigma
Much love and positive vibes
Natasha
Back to Blog