Back to Blog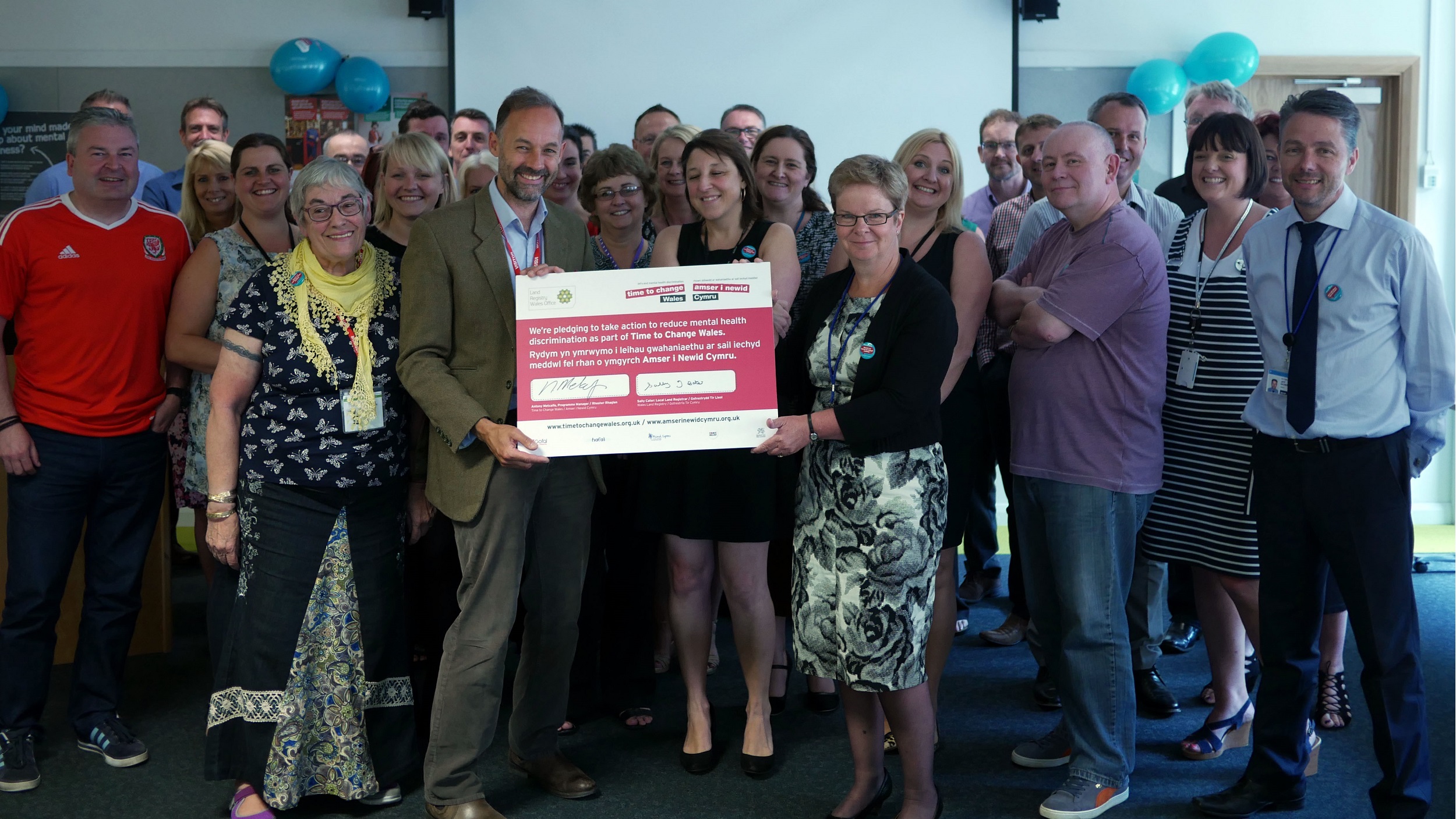 In June 2016, Wales Land Registry became yet another large, successful organisation to join the Time to Change Campaign.
The timing was just right for us, since we have recently employed new staff members to join our workforce. All in all, we now employ approximately 550 staff and our office dynamic has altered drastically as a result.
Our workforce consists of a cross section of people, with varied lifestyles and different requirements. We recognise that each individual has the right to full support, when the need arises, and were keen to develop the processes already in place.
We signed the Time to Change Wales Pledge in June which was a very successful event, attended by the majority of our line managers and Health and Wellbeing committee. Our Land Registrar, Sally Cater, signed the pledge on our behalf and also gave us an insight into her personal experiences on the subject of mental health.
It was a serious commitment by the Land Registry and with this in mind, we are keen to develop and maintain our relationship with Time to Change Wales.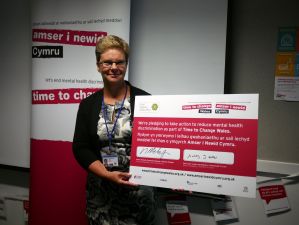 Helen Elward and Stuart Edwards, Team Leader, attended the Time to Change Wales network meeting in Cardiff on 22 September 2016. We wanted some tips and ideas on how we could move forward with the campaign and to share best practices with other departments who had previously signed the pledge. It was a very productive and inspiring day.
Recently in October 2016, we held a very successful Health Fayre at the Land Registry for our staff which was both well attended and well supported. We were fortunate enough to have Russell Workman from Time to Change Wales attend, together with some of the campaign's volunteer Champions. We were delighted that Time to Change Wales was represented at our Health Fayre and hope that it was beneficial to our staff.
It is early days for us at the Land Registry but we hope to build upon what has already been a fantastic start.
Back to Blog