Back to Blog
I've been suffering from both mental and physical health problems for a long time. My childhood wasn't the best, I had a difficult relationship with family members which resulted in an unhappy upbringing. I also experienced sexual abuse which I found very hard discussing with my mother, and when I eventually felt brave enough to tell her she was devastated.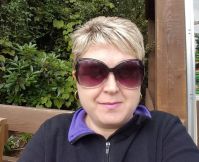 Despite experiencing a number of mental breakdowns growing up I started to cope with these problems. I managed to complete courses during times when and I was well and I kept knocking that brick wall down to get through this. These experiences were a big help and included a safeguarding for children and adults course, involved in recruitment where I interviewed people for places on mental health boards, Level 3 in Counselling health and safety and Mindfulness. You don't need to have a medical condition to start to have mental health problems it can be caused by anything.
"I can't wait to start sharing my experiences as a Time to Change Wales Champion."
I can't wait to start sharing my experiences as a Time to Change Wales Champion because I am a fighter and strong. I have had to have three operations on my spine and I suffer from severe Adult ADHD, a severe personality disorder, OCD and OPCD.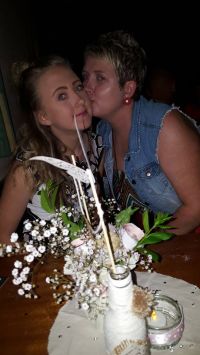 I have a beautiful daughter and partner who are very understanding and are learning more about mental health problems just like me. My daughter does an amazing job as my carer despite being in Year 9 and my health being hard on her. She is amazing and has been through a lot, and I love her so much. I've had to come off my medication for my ADHD so I am going to see how I feel without them again. It never goes away but remember that you can do those little baby steps.
Without the right family support people with mental health problems can become very isolated without anyone to support them, which is why more awareness raising work needs to be done to educate families on mental health.
I'm excited to show people who need to talk about mental health and make it clear that there is an issue with mental health problems that can't be just brushed under the carpet. It needs people like me and other Time to Change Wales Champions who are fighters to help these people get a better understanding. I have so much passion for this all I'd like to do is give something back. 
Back to Blog