Back to Blog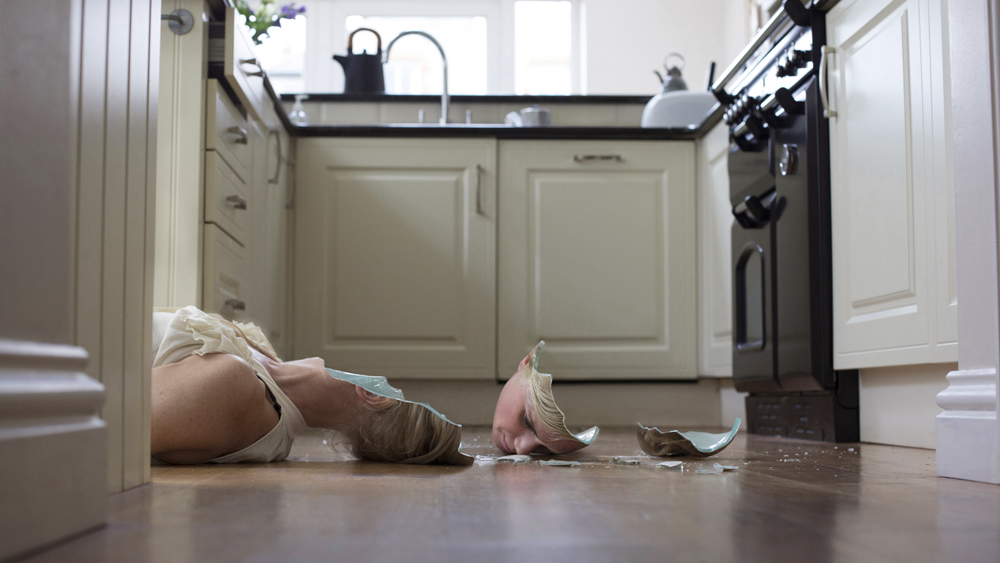 Broken
A few years back I battled with depression. After medication and counselling, I was able to reflect on the nature of depression. One of the problems with mental illness is that the symptoms are often not outwardly apparent. This project is an attempt to visualise the reality of depression in a way that is accessible to the viewer and through this provide a source of inspiration to acknowledge the turbulence that so often affects us all. My aim for this project is to illustrate depression through conceptual photography.
I hope to raise awareness and challenge commonly held stereotypical views of mental illness by creating photographs that, whilst maintaining a level of realism, distort reality in a way that opens up the experience of depression;  creating a broader perspective that is open to subjective interpretation and allows people to locate their own experiences with mental illness within the images
On a personal level, I use photography therapeutically to help deal with a lot of the emotions that I had trouble understanding at the time I was ill. Ultimately, by making the personal public, I am seeking to make a contribution to a much-needed conversation about mental illness.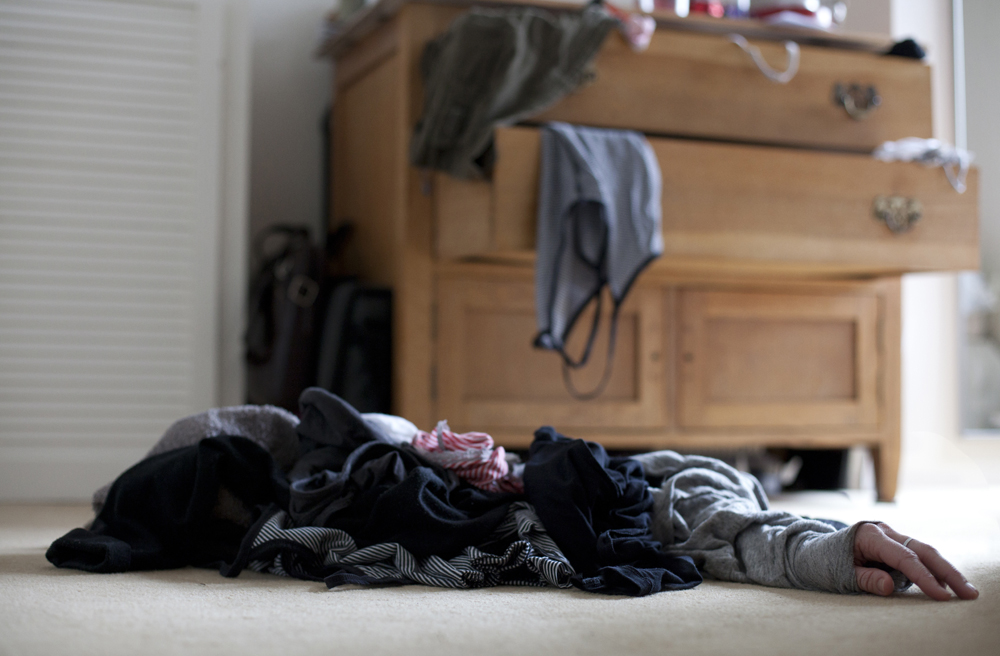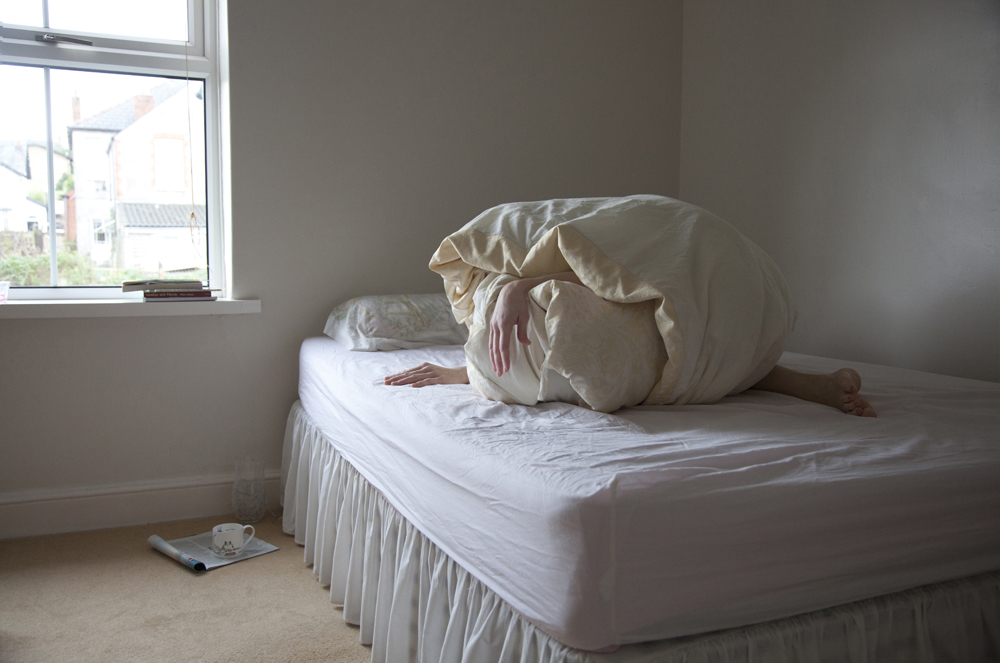 Tossing and Turning
If you would like to see more of Suzie's work, click here.
Suzie's project was funded by the Arts Council of Wales.

Back to Blog