Back to Blog
Environmental Art Graffiti and Mental Health Positivity
written by Penny Flowers 13/08/2018
Hi I'm Penny Flowers, twice divorced mother of 3 wonderful children.  I suffer from Bipolar Disorder Type 2 and I'll be starting the second year of a BA (Hons) degree in Sculpture at Carmarthen School of Art in September.
On the way back to my car at a visit to Penllergare Woods Swansea a few weeks ago I spotted an orange-red ivy leaf on the path and did a bit of environmental art graffiti (somewhat inspired by Andy Goldsworthy's art). I added a frond from a fern and some sticks, just to express my love of this beautiful country where magically uplifting natural spaces are everywhere.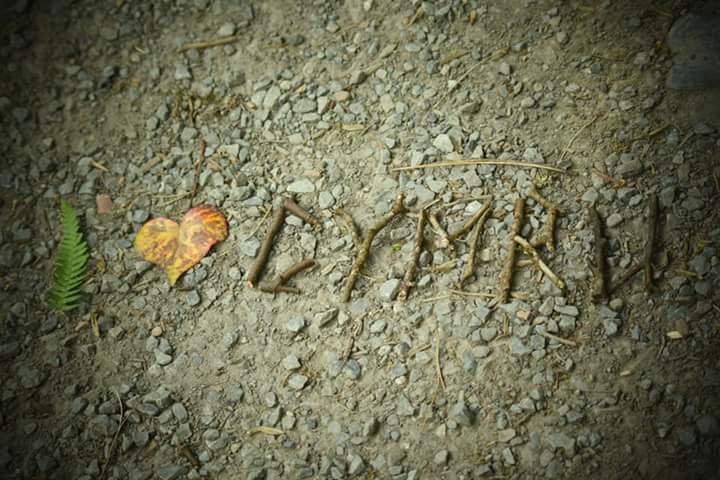 Having completed the first day of training to be a Time to Change Champion on a Friday, when I visited Penllergare Woods on the weekend my mind was still abuzz with Mental Health.  There are mantras which I learned in CBT (cognitive behavioural therapy) which are affirmations that argue against negative thoughts. Adapting the "I" to "We" I made a few more environmental art graffiti statements on the path leading to the little waterfall.  "You matter." "You are good enough." "You deserve love."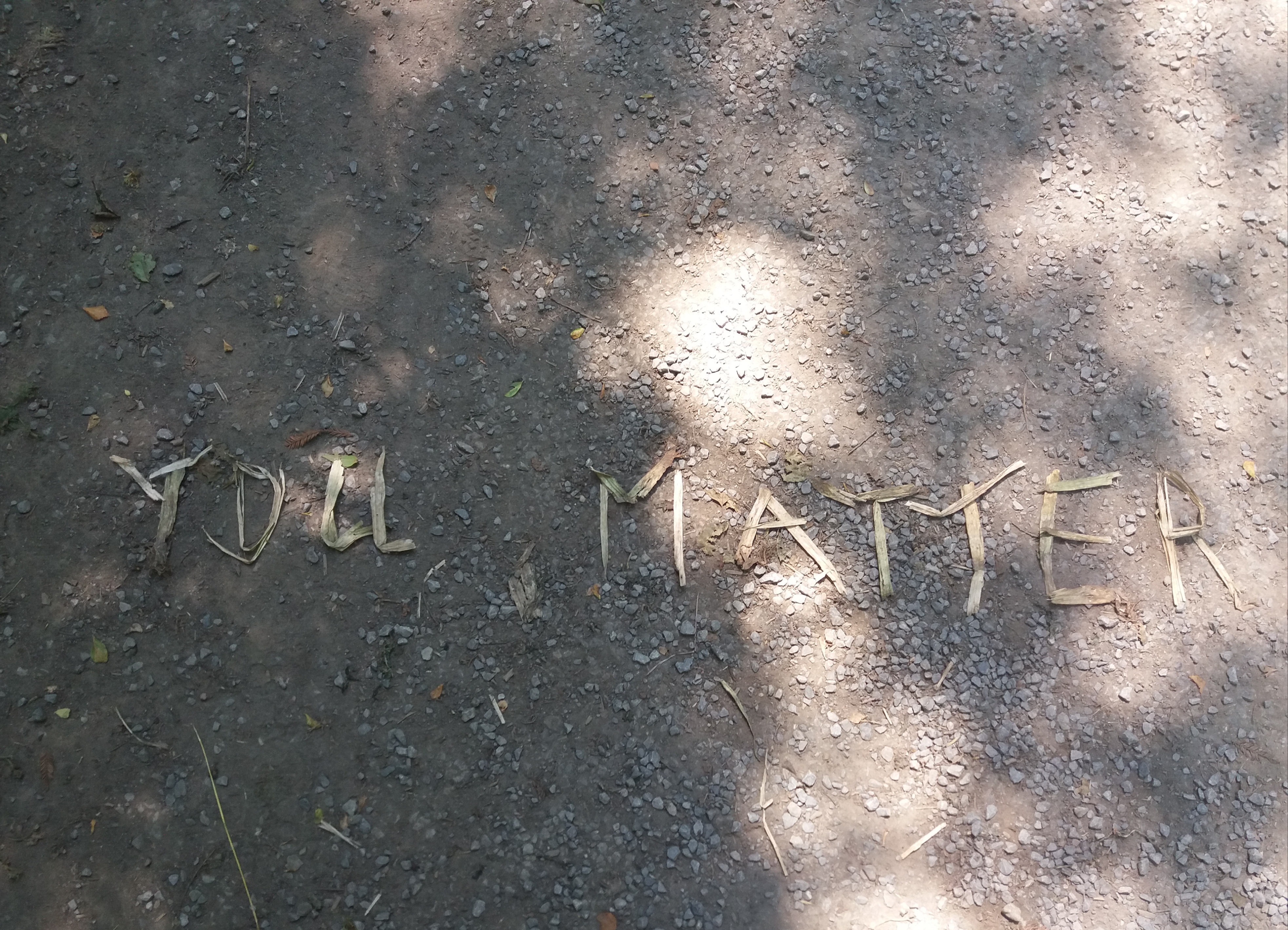 All but a handful of people passing stopped to have a chat while I worked on the affirmations.  I got to practice "Championing" a little, talking about mental health issues, and the Time to Change project, and some of them shared their stories with me.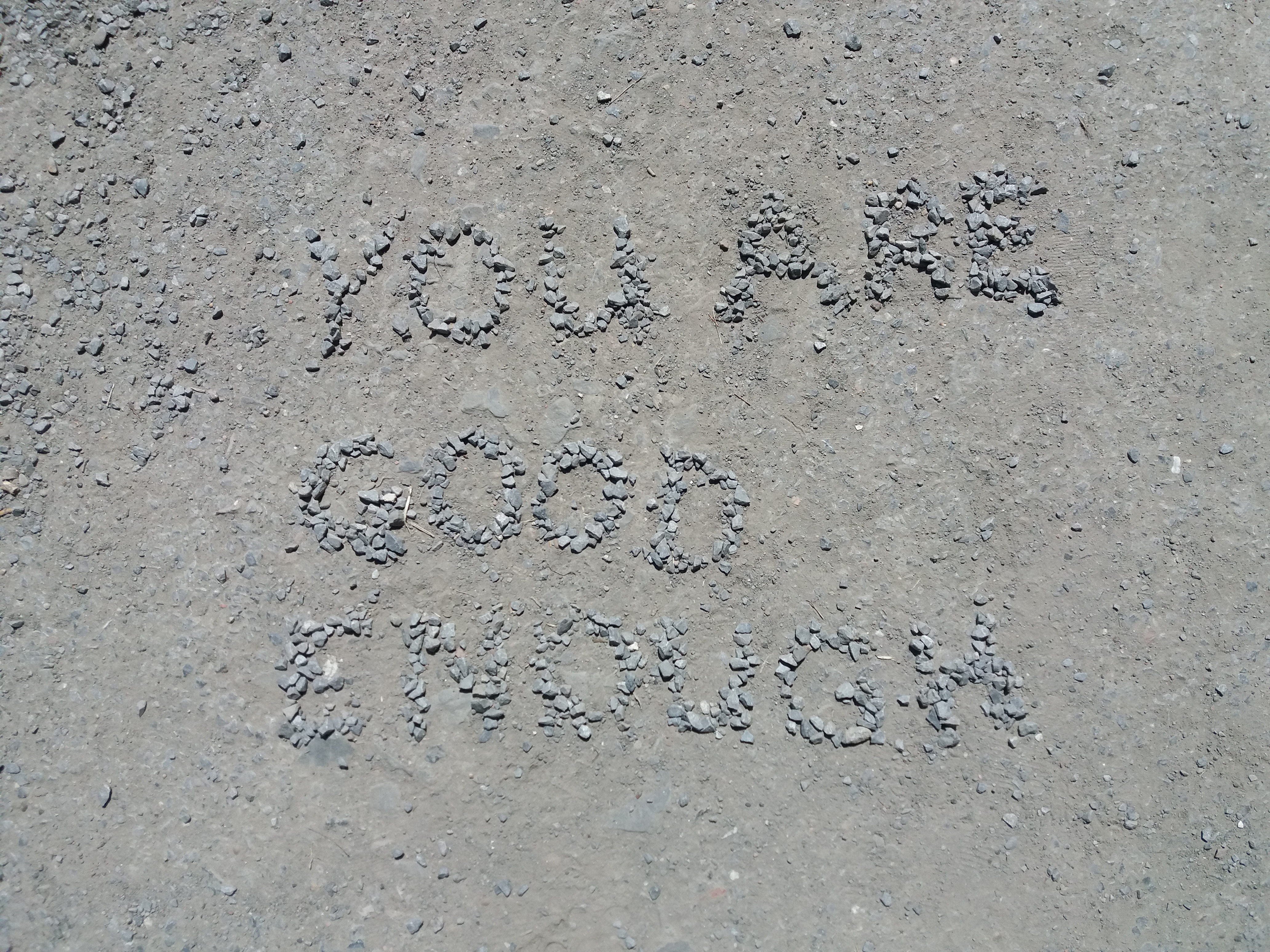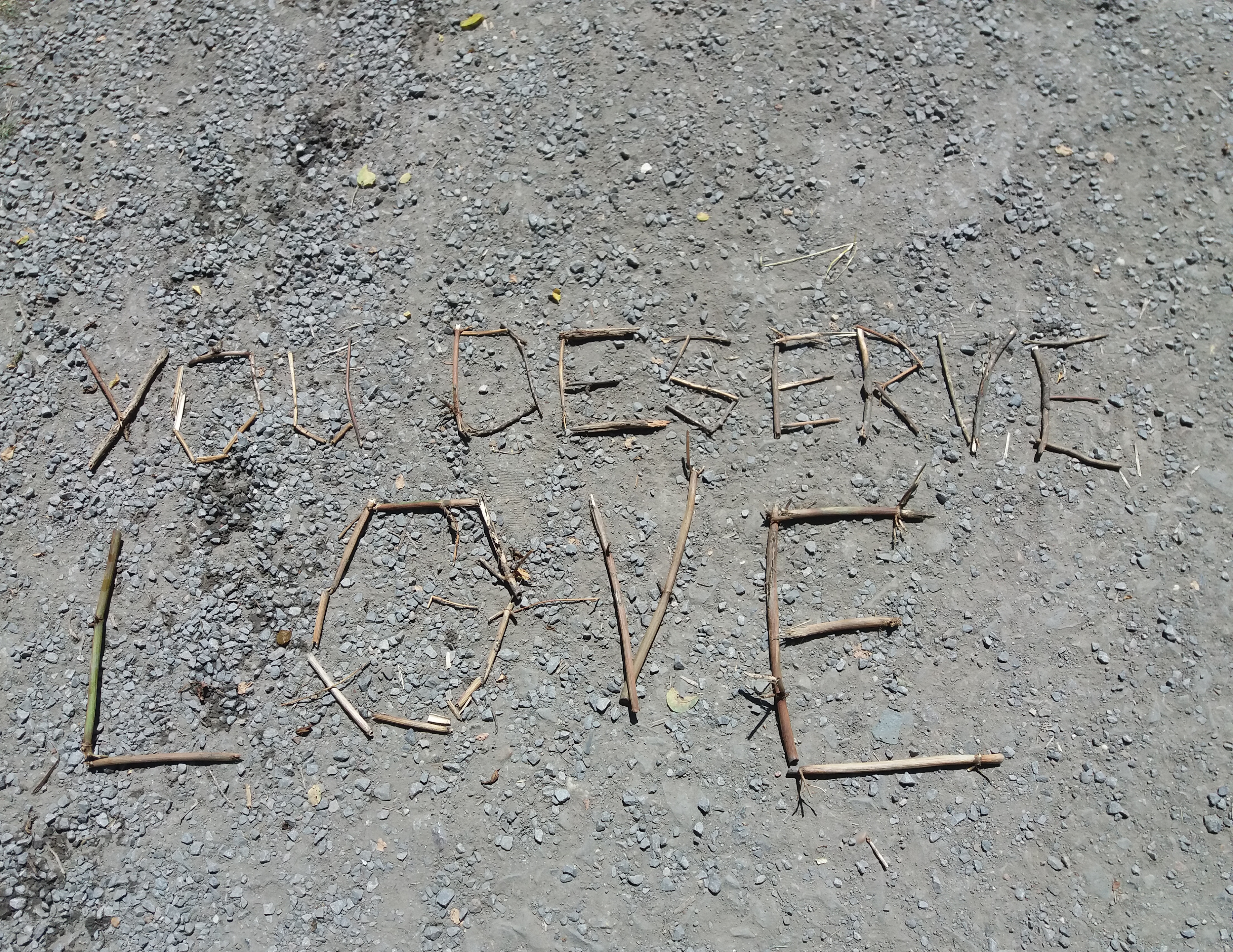 In the afternoon I went to Llansteffan Beach near Carmarthen with two of my young friends from college (one has Borderline Personality Disorder and the other suffers from Depression and is a suicide survivor).  They were very eager to help me make the affirmations on the beach.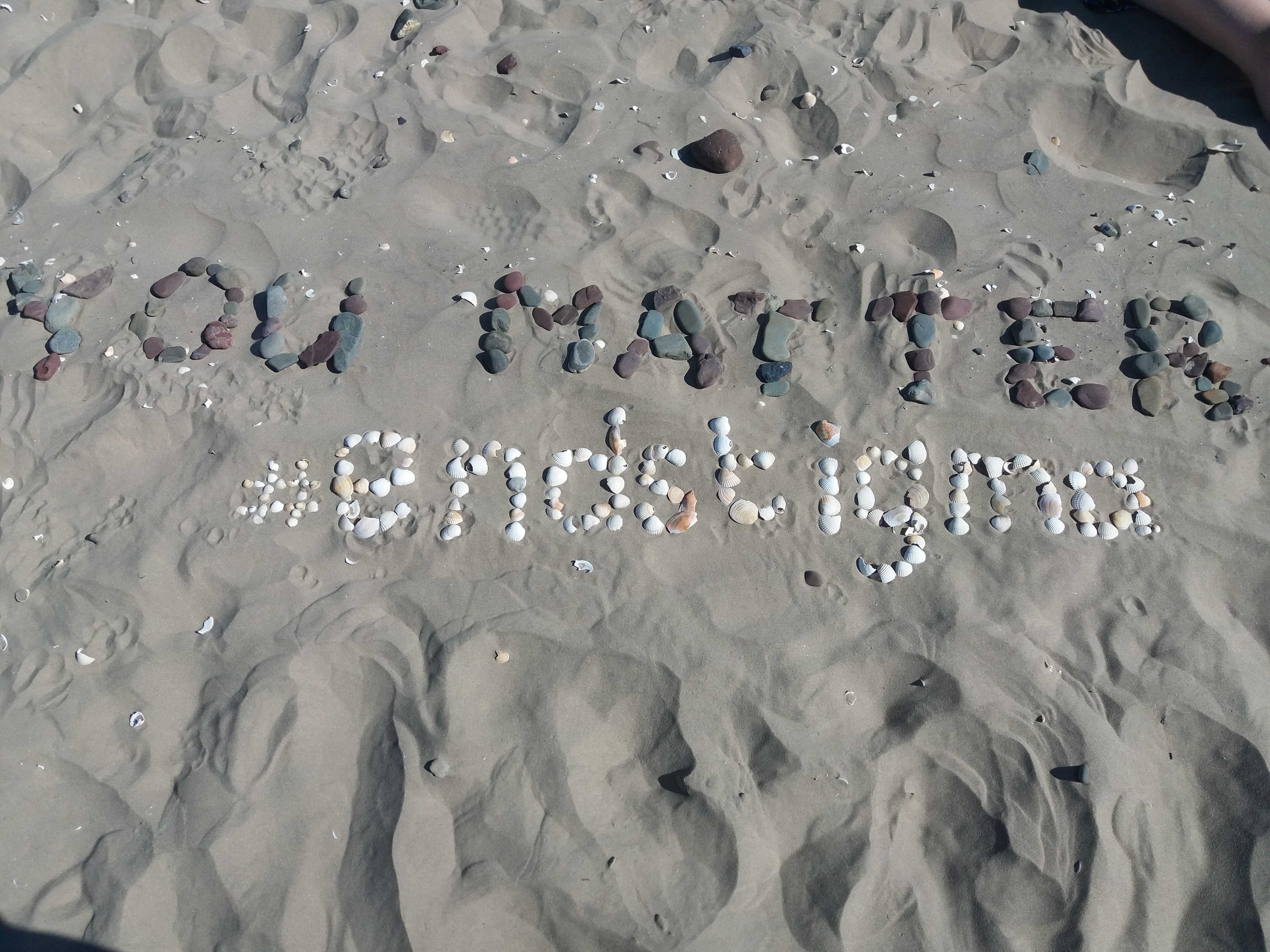 These worked well both in Penllergare Woods and Llansteffan Beach to invite conversations with total strangers about mental health and the Time to Change project.  I'm glad people reacted positively towards our eco-friendly graffiti, and am thoroughly looking forward to finishing my training as a Champion so that I can help educate people and create a future where there is no more stigma and discrimination against those of us who suffer from mental illnesses.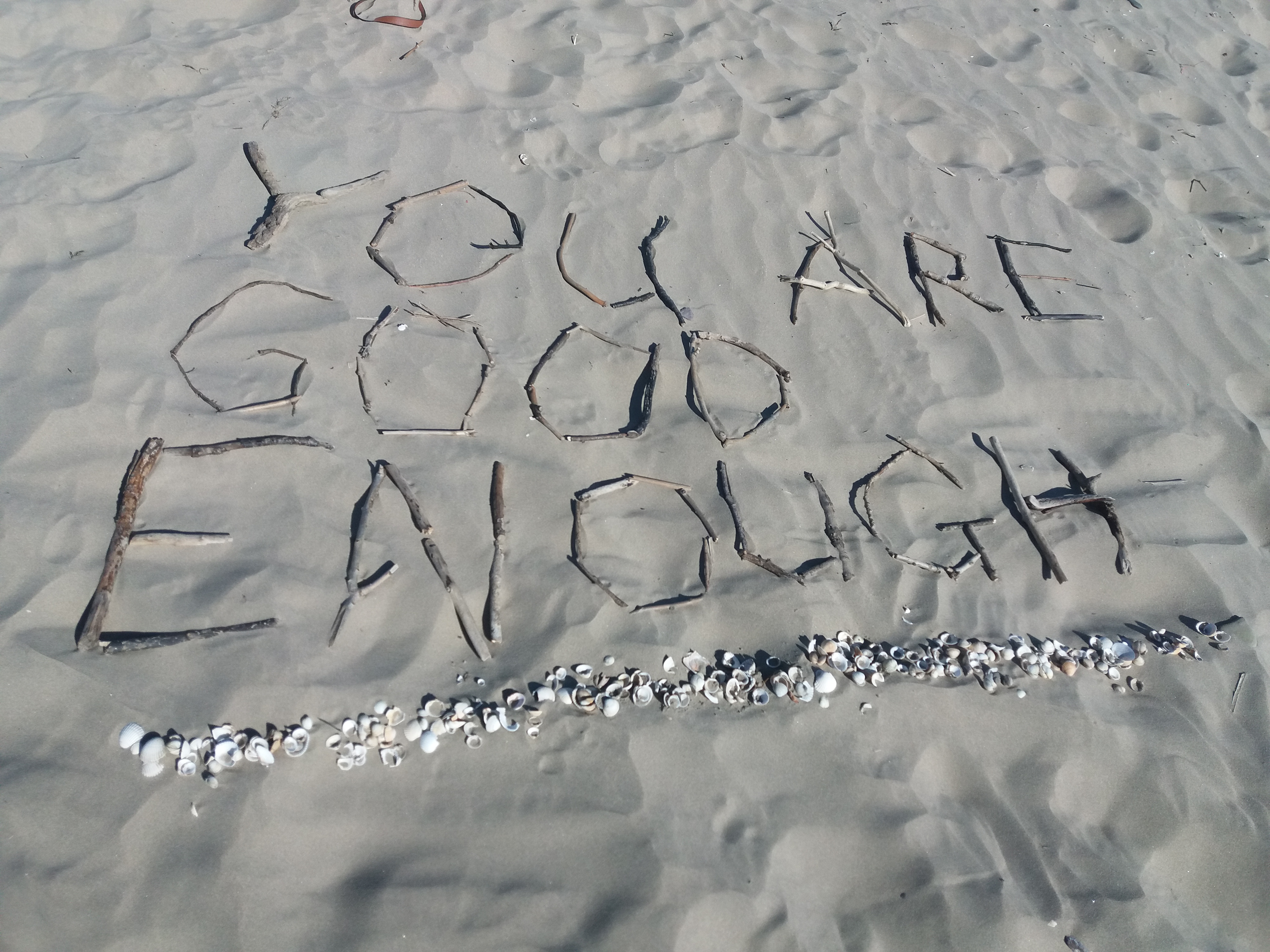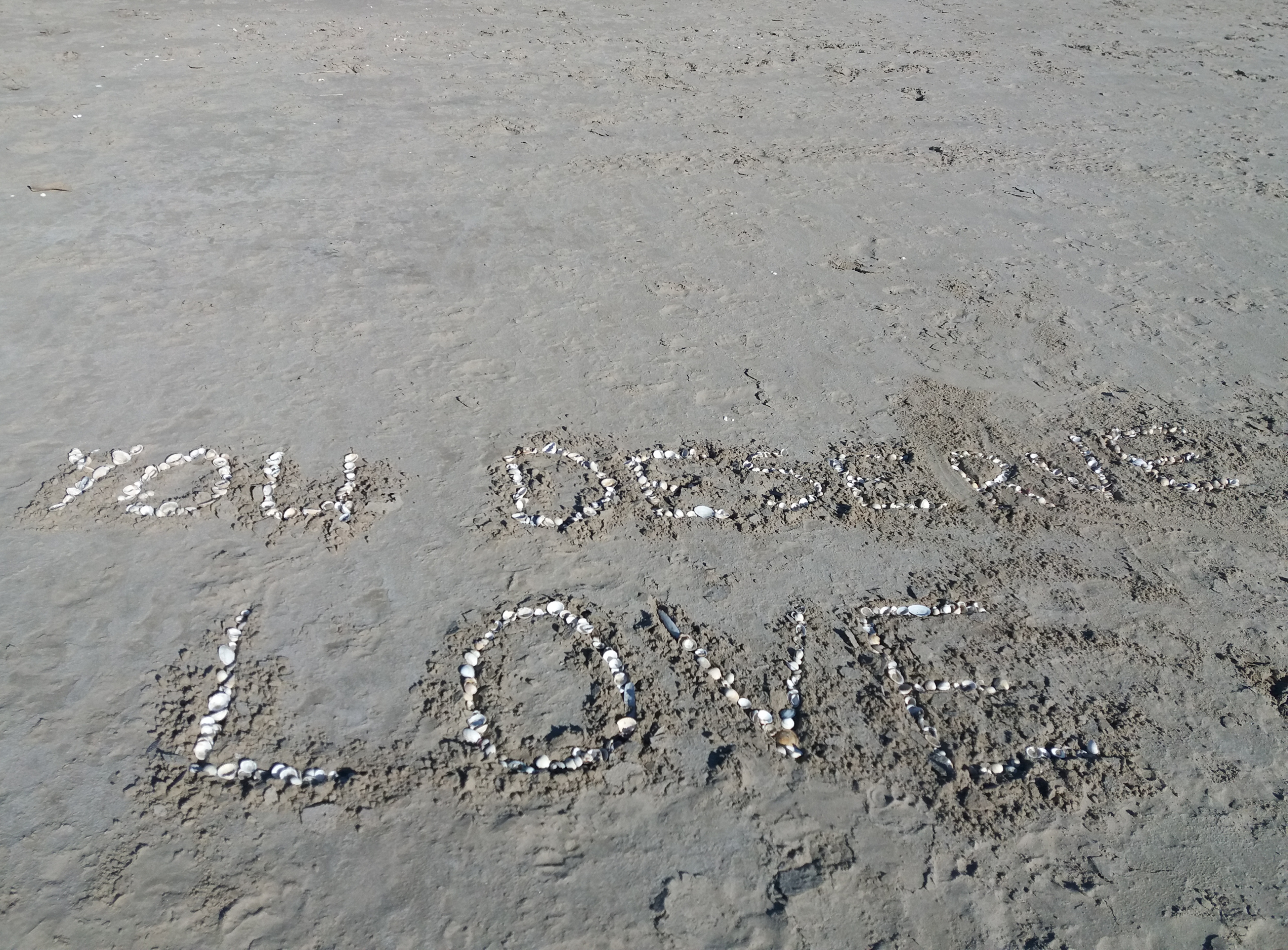 Back to Blog