Back to Blog
"Each and every day I get stronger"
written by Laura Moulding 06/02/2017
Do you think people with mental health problems are crazy, will never get better, and should be kicked down by society? The answer should be 'no' but the majority of people believe this to be true.
I want to tell you my story.
My name is Laura. I'm a 20 year old who suffers from severe depression with psychotic symptoms. As well as this, I have panic attacks and severe issues with stress. I've had the majority, if not all, of these conditions ever since I can remember.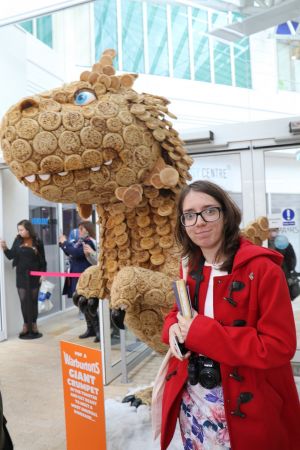 I remember trying to talk to my parents about the voices when I was about seven or eight years old. I thought it was normal to experience voices but when my parents questioned me one day - asking "What voices, Laura?" - I started to interrogate my own thoughts and feelings. That is when my mental health got worse. This was also the last time I told anyone about my experiences until I was 15. Although I suffered quite badly I felt silence was the only option I had. I was afraid.
As a child, I would watch the news and it always seemed to be that if someone got hurt it was because the attacker had schizophrenia, or that they were 'mentally disturbed'. At the time I didn't really understand much so I thought people with mental health issues were violent.
After realising that the voices were part of a mental health problem I became more concerned about speaking about my problems. In the end though, I had to say something. At the age of 15 I was really suffering. I knew I needed help, even if I knew that people would come over with straightjackets, tie me up, throw me in a cell and keep me there for the rest of my life. This never happened but it was still a fear of mine. Back then I was stigmatising against myself but only because I didn't know any different.
I have been faced with a lot of stigma and discrimination in my life but I'd like to share with you just one occasion.
In November 2016 I was hurt by someone who I used to know very well. This person attacked me with one thing he knew he could use, and that was my mental health. I can't tell you word by word what he texted me as it's too inappropriate. However, what I will say is that this guy told me never to have children because he wouldn't want them turning out anything like me with my mental health. He also told me that he felt sorry for whoever knew me. At the time when this happened, I could happily say I was able to cope really well with my mental health. Unfortunately, due to this person, my mental health spiralled and I ended up having to go back on antidepressants. As well as this, the psychotic side of my health came back and I constantly had panic attacks. Because of this situation I had to get a new phone because every time it went off, I instantly panicked.
My family, my boyfriend, my friends; they understood me. They have supported me and have encouraged me to be me.
At times in my life, being faced by stigma and discrimination has made me feel like there is no point in trying to do anything. It makes you feel the inside of your body is burning hot with lava. I had/have the overwhelming feeling of every part of my body sinking.
Thankfully for me, I was rescued by people who cared. I ended up seeing who my true allies were. My family, my boyfriend, my friends; they understood me. They have supported me and have encouraged me to be me. When I have a bad day, they understand and will hug me and/or will listen. Because of these people, I am able to continue volunteering with Time to Change Wales and Mind Cymru (which I love being a part of). I am also able to go to university in September and do things I never thought possible, including being on BBC Radio 4!
Each and every day I get stronger in myself and I hope to continue helping change the taboo faced by mental health sufferers.
Back to Blog