Back to Blog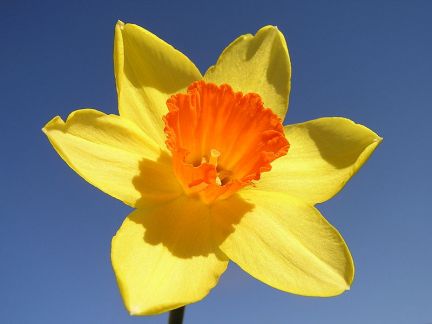 St David advised to 'do the small things'.  As small things can make a big difference to people with mental health problems, St David's Day is a good day to reach out and support friends, family and colleagues.  If someone close to you is experiencing problems with their mental health, you may be wondering how you can help them. 
Here are some examples from the Time to Change Wales champions of small things people have done for them when they have been experiencing mental health problems.
"It's a simple gesture, but a text message can have an incredible impact when you're experiencing a low mood or a bout of anxiety. Whenever I'm experiencing a dip in my mental health, I can always rely on messages of support from my friends – either in the form of reassurance or distraction when I need it the most. It is remarkable how much of an impact something as simple as having someone ask "Is there anything I can do to help?" or "What do you need from me?" can have when you're not feeling your best. Having someone to talk to and check in on you shows that the support is there and that it's absolutely okay to reach out for help if you need it."  Keighley
"Please share your wicked sense of humour, I enjoy jokes. I enjoy friendly banter." John
"My best friend lives away & when my depression was at a real low after 2 losses in the family, she sent my partner & me a goody box full of sweets/colouring/DVDs & told us we were really brave & doing well despite everything. Knowing that someone is there like that really helps." Beth
"I like to connect with music, share music you like with me." Jamie
"I found it really difficult to talk about my mental health at college as I thought I'd be judged or kicked off the course. However, my music tutor was above and beyond. I remember every time I saw him he'd ask if I was okay. Many times I went to the staff office with my tutor and just sat down with a tea and biscuit and talked about things like my mental health. And if I couldn't handle the lesson or needed to go home due to my mental health, I didn't get judged for missing lessons.  This tutor has helped me so much!" Laura
Tell us about the small things that people have done for you that have made a big difference and help other people help their friends, family and colleagues through their own difficult times with mental health problems.
Back to Blog