Back to Blog
Children and Young Persons Funding Success
written by Antony Metcalfe 13/05/2016
It's amazing that as programme manager I can share some really good news with you! We have secured almost £500,000 worth of additional funding from the Big Lottery Wales People and Places fund to enable us to run a pilot project that will look at tackling mental health stigma and discrimination within young people.
As a campaign we know that addressing this issue must include work with younger generations to really embed and drive forward societal change in Wales. In fact since the Adult TTCW programme was launched in 2012 we have been approached by schools, further education colleges and young people to bring our campaign message to young people. So we have been dipping our toes into the water but without any real structure or funding to support this.  
After a long consultative process with young people across Wales (over 700 completed our survey), with leading youth professionals, teachers and other third sector partners we were able to submit a bid to Big Lottery.  Can I say thank to you to all that were involved in this process – you helped shape our bid!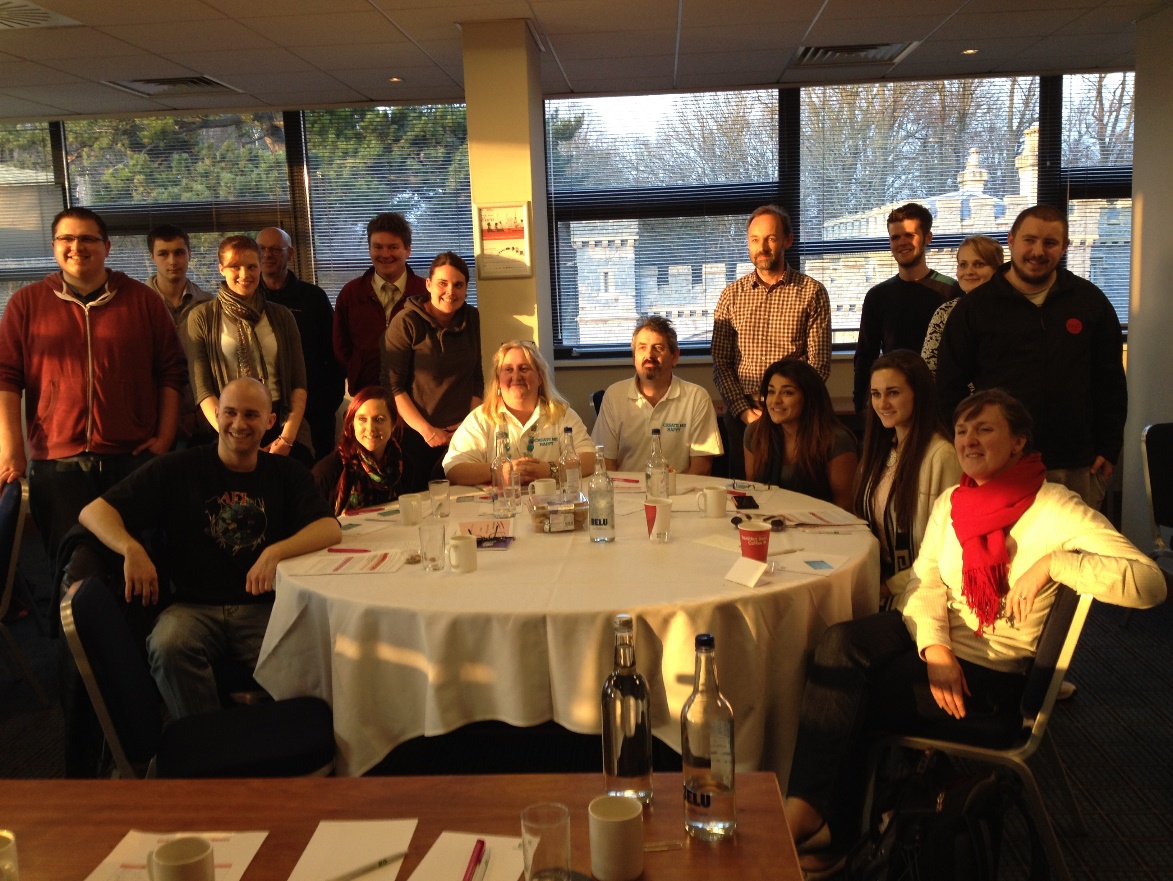 Our consultative meetings with young people helped shape our application
So what will we be doing?
Recruit and train 50 young people to lead on the development and delivery of training sessions and mental health awareness raising projects in schools, colleges, universities and other community venues.
Work in partnership with nine schools to embed a whole school approach to mental health awareness, anti-stigma messaging and activity - led by the Young Champions and working with teachers, parents and other school staff.
Target other youth focused organisations such as schools, colleges and universities to sign the existing Time to Change Wales Organisational Pledge
Develop campaign materials to amplify our message, including online resources, leaflets, personal stories and a web presence across various social media platforms throughout Wales.
So this is just the start and over the coming months we will be looking at developing an advisory group, recruiting and training young champions as well as working with our first pilot schools to start developing the whole school approach.
These are exciting times and it also links in closely with the Donaldson Curriculum Review in Wales that talks about "ethically informed citizens of the future" – surely addressing mental health stigma and discrimination must be a key to this.  
Back to Blog