Back to Blog
5 reasons to volunteer with Time to Change Wales
written by Beth Rees 30/08/2017
As a Time to Change Wales Champion, part of the volunteer role is go out and share your story with others in the hope of encouraging more people to talk about their mental health. Really important and fulfilling too. It's a great type of therapy alongside writing the My Anxiety Matters blog.
Because I work full-time, I tend to miss out on going to businesses and presenting so I embrace the opportunity to help where I can. This weekend, I was lucky enough to go along and support the Time to Change Wales team at Pride Cymru. This celebration of people was so heart-warming and so amazing to see.
Based on my experience at Pride, here are five reasons (there are lots more) why you should give volunteering with Time to Change Wales a go:
1.     You get to meet inspirational people
I met and spoke to so many amazing people with amazing stories. They were heart-breaking and brave in equal measure. I told these people so and the smiles that appeared were priceless. We also met people of all ages, older, younger and families with children.
2.    You get to make new friends
I went along to Pride Cymru with Becky and Beth, fellow Time to Change Wales champions, who I met when training as a champion and have become good friends with. We all have something in common… Our dedication to helping end mental health stigma and get people talking. Even if this did involve water transfer tattoos!
3.    You can tell your story
We spent the day talking to lots of people about mental health, hearing their stories and admiring their bravery. We also got to tell our side of the mental health story and how we're all coping with things. A few people we spoke to were reassured by this and took information away with them about becoming Champions.
"Telling someone your story or talking about mental health is making a positive impact."
4.    You're making waves
Mental health awareness is ever increasing and I can proudly say, that as a Champion, I'm helping to make this possible. As are all of the Time to Change Wales Champions. We're using our not always positive experiences to make a difference. Telling someone your story or talking about mental health is making a positive impact.
5.    You're inspiring others
I recently told a friend about this charity, what it does and how it helps. I then went on to tell her about my role as a Champion and also about Mental Health First Aid. She emailed her team the day after and said it started conversations with them which were really valuable. Believe it or believe it not, we're inspiring others and making a difference. It always makes me think of the quote 'Be the change you want to see in others'. Your sadness and difficult times might just reassure and help someone else. You're an inspiration and your bravery will help someone else.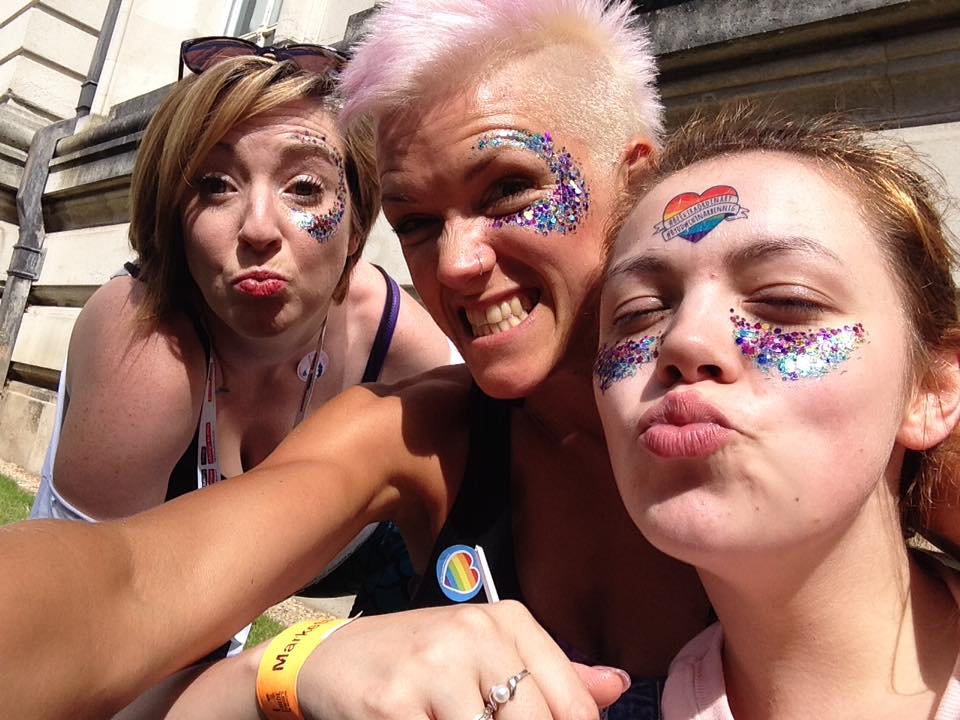 The amazing Time to Change Wales Champion team at Pride Cymru 2017!
All in all, volunteering is awesome! This Pride event let everyone be themselves and brighter. We were out in force talking mental health while everyone else was promoting equality in a similar fashion. This was my first event and it was amazing hearing the stories, meeting the people and putting faces to a charity that campaigns for ending mental health stigma. If you're interested in becoming a Champion, come and do it. You won't regret it.
Back to Blog