About us
Time to Change Wales is the first national campaign to end the stigma and discrimination faced by people with mental health problems.  
"This campaign will create a generation of people who don't have to face stigma and discrimination, and can talk about mental health openly without fear."
The campaign is needed because although mental health problems are very common, it can still be a taboo subject. People who experience mental illness often face stigma and discrimination in the workplace, socially and within families. This can make life with a mental health problem more difficult than the symptoms themselves.
We want to improve knowledge and understanding about mental illness and, most importantly of all, get people talking about mental health.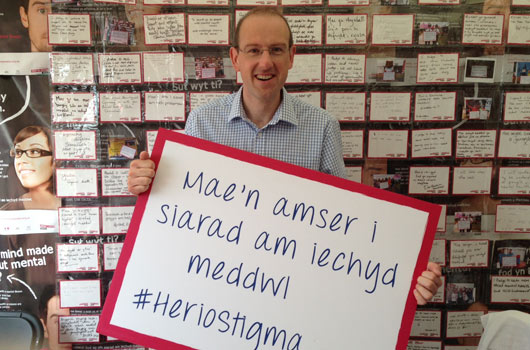 "If mental health were a physical illness, people would send get well cards, they would call round with flowers and provide empathy in bucket loads. Instead with MH, you are lucky if someone asks if you're ok before quickly changing the subject."