Back to Blog
After a recent period of poor mental health, and reading friends' blogs about their experiences, I felt inspired to speak out about it. And in part to answer all the questions as to where I was from neighbours who saw the police break in before being taken away in an ambulance to the school mum's who had noticed I'd not been the one delivering and collecting the kids from school! I posted the following post on my Facebook page:
The last 7 months have been far from easy; With more physical pain and medications than ever before alongside ever present ongoing struggles life has been made increasingly difficult and a challenge at best.
It's no big secret I have battled mental health issues since I was barely a teenager; as I first disclosed openly on here early last year. 
To my nearest and dearest (who are the most incredibly patient and caring support network I could ever hope for) it's also no secret that I can stumble across 'rock bottom' out of nowhere and every few years when I do so, it only takes the slightest of pressure, change or confrontation to break me - far beyond the ability to cope! 
At my worst - the struggle to continue existing in those moments is unbearable. I'd like to take hours attempting to describe, explain and excuse my behaviour; but I'm embarrassed and ashamed by what I mean and need to say.
Suicide is a massive social taboo, surrounded by stigma and judgement. It's so easy to say there is so much to live for, that it is just a phase, an episode; or someone seeking attention! But when you are that ill - out there in the blackness, when you feel trapped with no solution, no way forward - in those moments there is no other possible thought or path other than to simply no longer be... Every good thing in life is suddenly completely invisible to you as though it never existed!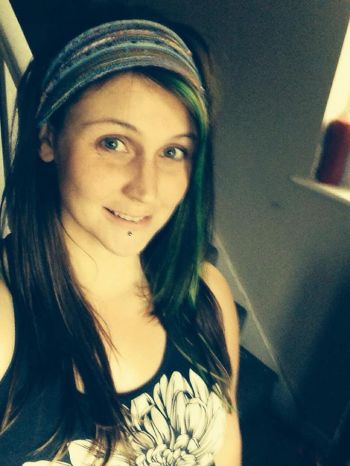 I wanted to thank you for the messages and kind wishes of a speedy recovery, but also answer to the many, many questions of "What's happened/going on?" and "Why/how are you ill' so here goes:
Two weeks ago this above mentioned place of desperation is where I found myself.
I took an overdose, my third in fact and something I am far from proud of. Afterwards, instead of apologising profusely and promising never to do it again as before, I went to spend a week at the St. Carradog Adult Mental Health unit. I had only very just begun to make progress, to get myself to a better state of mind on a stable-ish foundation... When due to the immense strain on mental health services and desperate need for beds, much to my despair - I was discharged!
I begged not to be, knowing full well I wasn't strong enough to care for myself! Meanwhile, outside the unit, family and friends attempted to have me sectioned under the mental health act to ensure my safety. Hardly more than 24 hours later... I was back in hospital from another overdose; this time I had been found unconscious and was requiring crucial emergency treatment.
It was the gut feeling of firstly my mum two weeks ago, and then on Saturday a close friend that led to police forcing entry to my house to find me... Twice!
So despite my best efforts I've been prevented/saved from joining the 27 club, for now at least! but my battle is only just beginning once again - today has been my first day in Neath Port Talbot adult mental health unit; where I'm hoping to see through and receive the necessary care and treatment to return to a reliably and essential mentally stable condition. It's a long way from home, but if it can keep me in this world, from causing pain to people I care deeply about and am responsible for... Then so be it, bring it on!
Judge me for this if you must, I wouldn't blame you one bit! But do know that if this were you, I would go (as I have before) above and beyond to attempt to support and put up with anyone facing their demons! And I would hope to do it as well as my unrelenting friends have! They've point blank refused to give up on me, you total bastards!!! I do love you! And especially for my children's sakes...
Sincerely, 
Thank you! X
The response I recieved was over whelming and nothing like the ridicule and judgement I was expecting! Here are some of the comments I received from my friends and family:
"This is such an inspirational status Izzy, and utterly honest."
"I'm so sorry to hear you have been feeling like this!! Lots of love to you!!! Thinking of you xx"
"Your candid description of what has happened in your life, particularly recently, is both brave and certainly should not be judged by anyone."
"I get everything you are saying, and you have described this thing with a stark beauty and eloquence that I could never manage."
"You are bloody awesome and we all want to see you through this."
"What a moving, eloquent and articulate post about this all too prevalent illness. Please do not feel judged and I hope from the bottom of my heart that you are given treatment and support that will ensure you never need to go to those depths of despair ever again."
I mean, who's honestly foolish enough to 'fess up about attempted suicide on social media'. After completing and posting it I gave my phone to staff for the night to charge up and have back in the morning. Over the next day I had hundreds of responses via comments and inbox, not a single bad thing was said! I cried most the day, but whilst feeling human and therefore alive. Many days I feel no better, hide away and still don't want to be; but I am able to say I'm still here - at least for today and most probably tomorrow! All I can do is carry on day by day remembering this unforgettable show of love and support.
Reaching out to someone really can just be a positive comment or message, as the small things can make a big difference. 
To find out more about how you can reach out to someone with a mental health problem visit www.reachout.wales
Back to Blog