Back to Blog
I was recently at a Christian retreat day on the Gower. We had a few hours of quiet time and, as it was such a beautiful day and there's nothing I like more than the sea, I decided to walk down the hill to the beach.
I was so excited that I skipped along and it only took me about 15 minutes before I was pottering about on the tide line. But, when I looked back at where I had come from I was shocked at how much of a climb it was.
When the time came to go back, the route reminded me very much of my journey with mental health problems. The first stage was to leave the flat beach and to head up an extremely steep sand dune. It was really hard work. Every step I took forward resulted in me slipping back a little. The sand shifted under my feet, and it was difficult to keep upright. On top of that I was extremely exposed. Anyone on the beach could see me. I tried hard to look as if I wasn't struggling. What would they think of an extremely unfit person sweating and stumbling, and how they'd laugh if I fell. That's what I felt like following my first diagnosis. Alone and ashamed.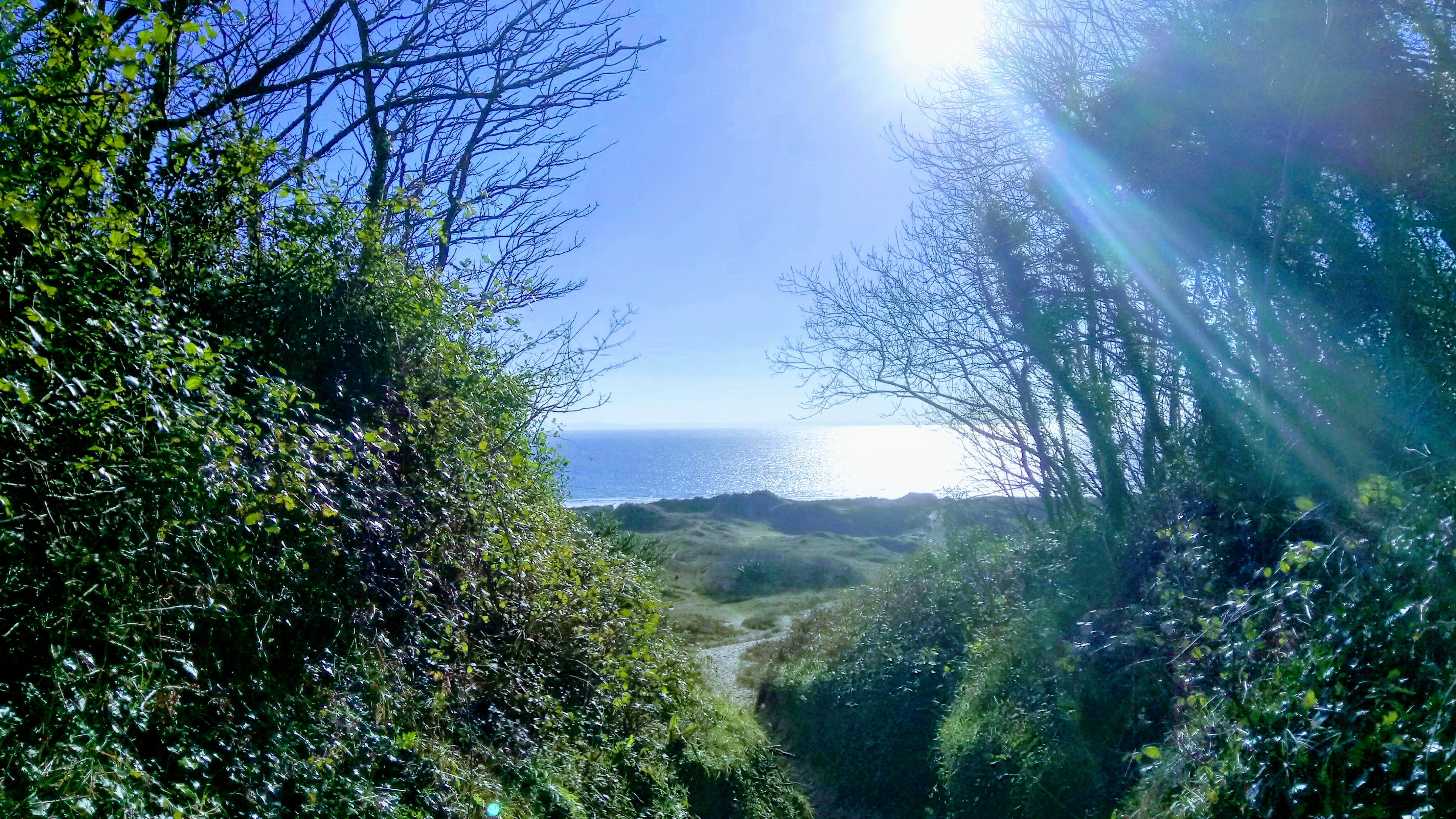 Nicholaston Burrows on the Gower, Swansea
Behind the dune there's a little hollow. A private place where I could catch my breath. I felt like this when my medication started to work. But then I looked up and was overcome by how far I still had to go. The woods were dark and steep ahead of me, and it was a long way. But I had no choice but to go on. When I reached the edge of the woods I noticed that although the path was steep someone had been there before me. They had cleared away the undergrowth that could drag me back and had built solid and easily manageable steps. The path was still steep, and I still had to make the journey, but it was so much easier now that someone had prepared the way for me.
20 years ago I was struggling alone through a jungle on a cliff. Thanks to the work of Time to Change Wales and the Champions that have gone before me I'm now on a clear path. The way is difficult, but it is now broad enough that we can walk together, and we are sure footed enough that we can offer a hand to those coming up behind. And, although we may fall from time to time, the only way is up.
Back to Blog