Back to Blog
Izzy speaks out about being diagnosed with major depressive disorder at age 14
written by Izzy 10/10/2018
On this World Mental Health Day 2018, we're hearing from our Young Champions who are sharing their stories to challenge stigma and discrimination around mental health.
It is an honour & a privilege to be involved in the young people's campaign, the stigma and discrimination surrounding mental health meant I struggled mostly on my own for a decade from my first diagnosis of major depressive disorder at the tender age of 14 before I started to heal by opening up, reaching out has saved me - both from myself and from the terrors and hardship of unfortunate circumstances. I wish for no one else to have the need to suffer in such silence as detrimental as it was to me.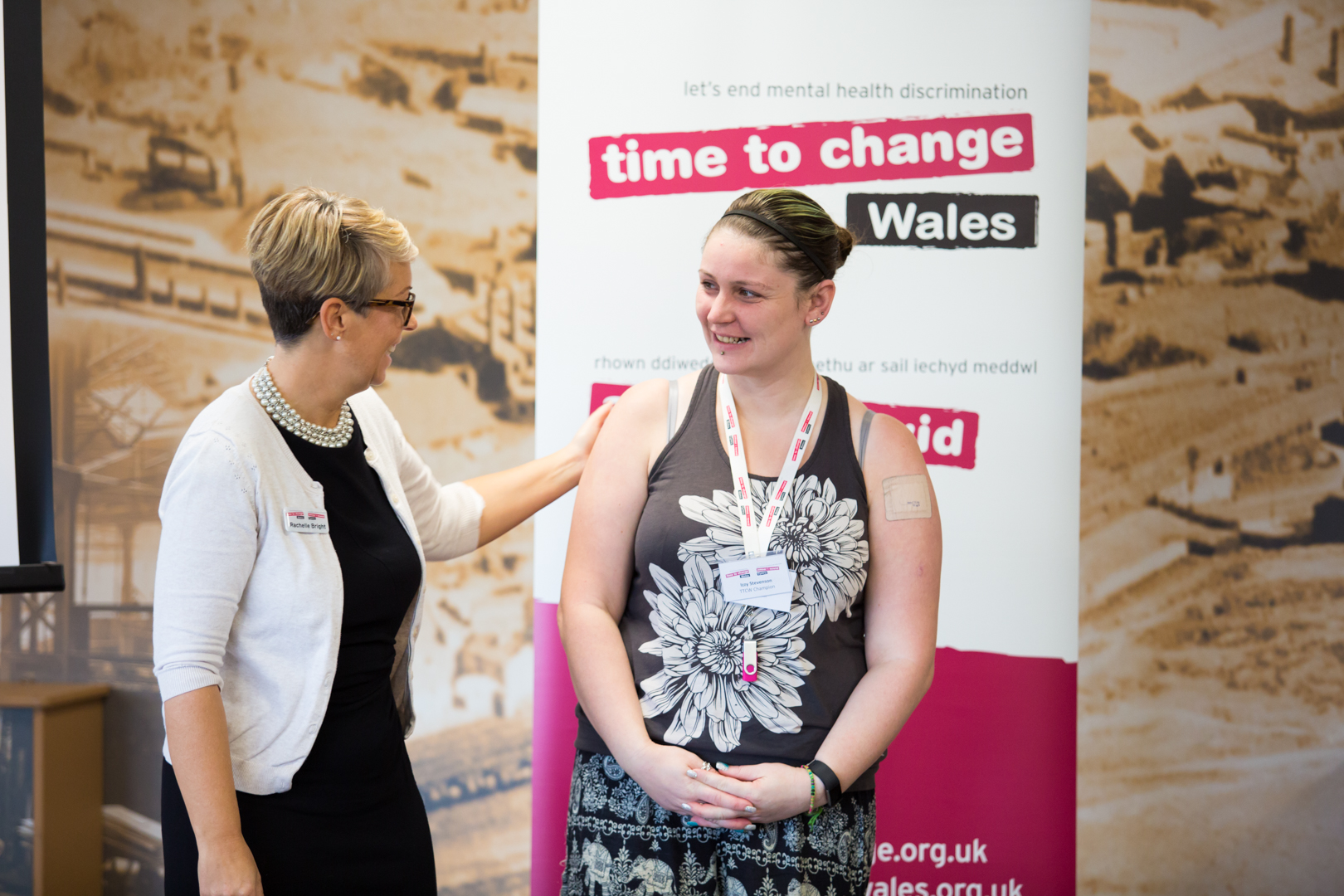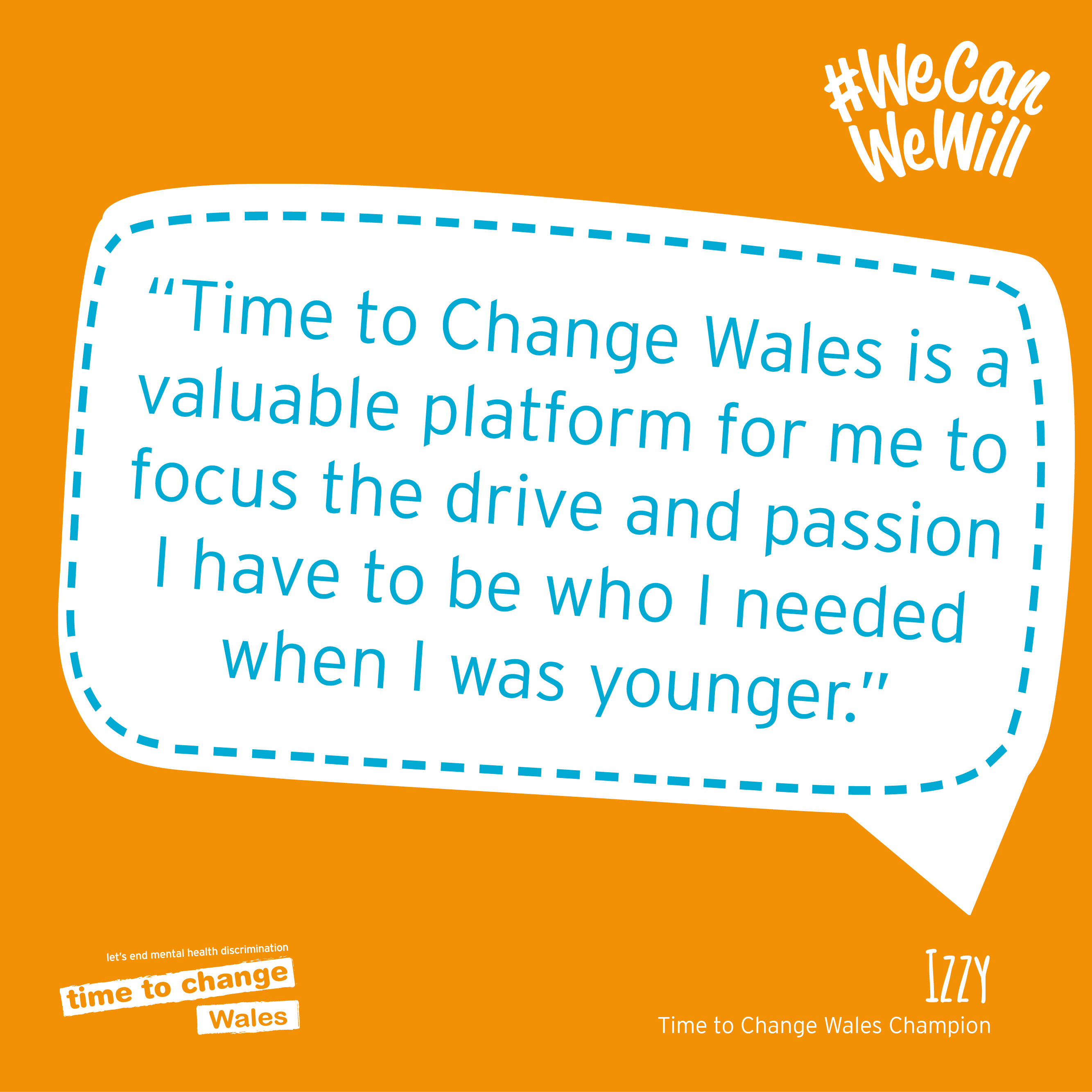 Time to Change Wales is a valuable platform for me to focus the drive and passion to be who needed when I was younger. I have been consistently moved by the levels of enthusiasm and insight to the young people's engagement, which evolves the delivery from a mere presentation to more of an immersive experience. The knowledge, experience and activities such as the 'graffiti wall' shared with them through these sessions encourages impressive participation before our personal story hits home raw and personal in ways I have seen to be relatable to each individual in the room.
The overwhelming response leads me to no doubt that we are sufficiently equipping them to become a generation with the skills and ability to face poor mental health in themselves and others with empathy and acceptance whilst appreciating positive mental health.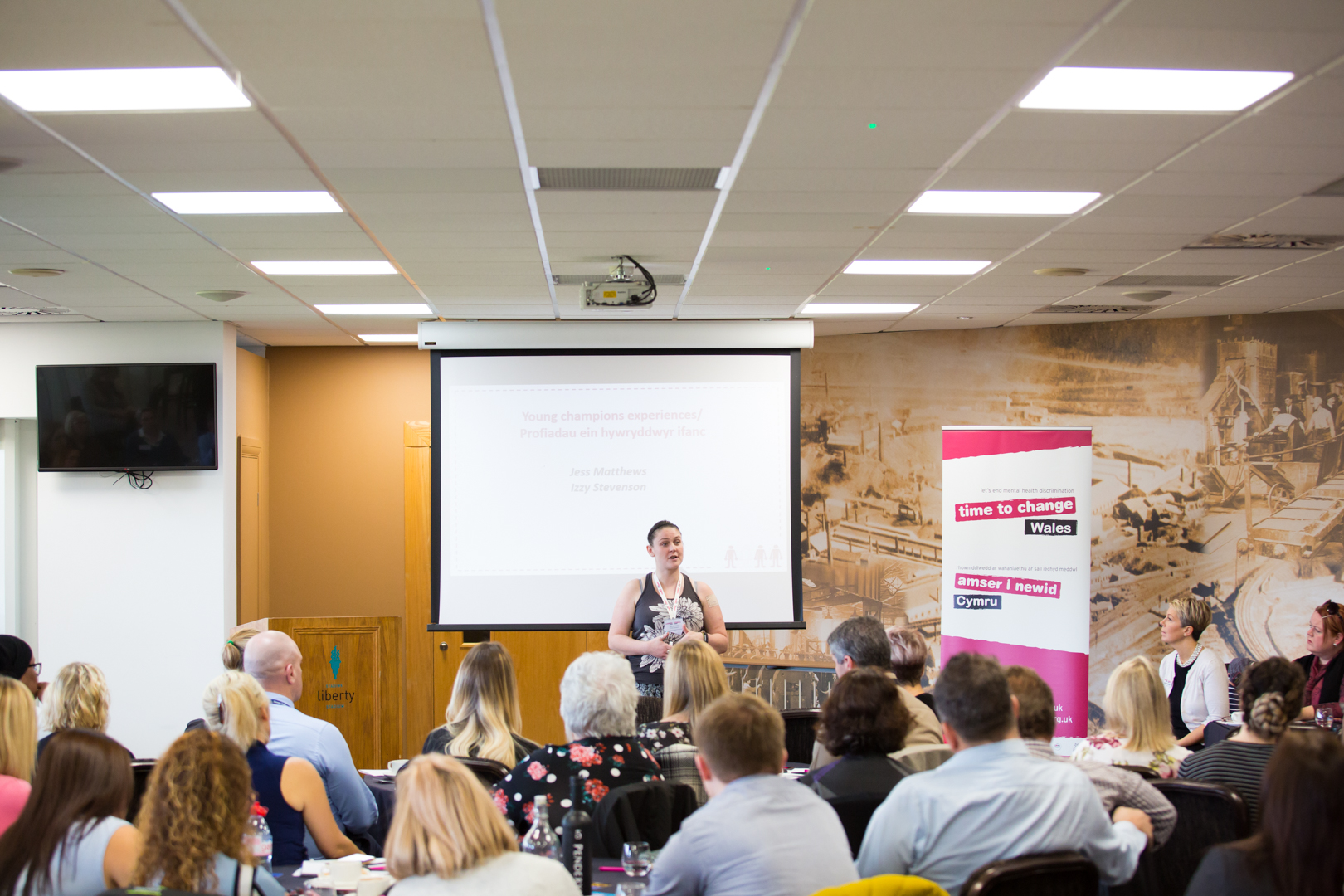 Back to Blog