Back to Blog
I feel free to engage….I'd like you to join me
written by Andrew Thomas 24/10/2012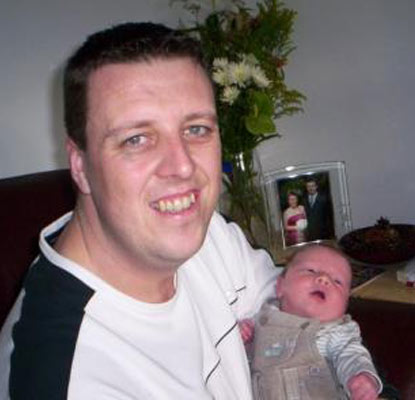 If we all stand together and help each other identify our own strengths and weaknesses we will be contributing to a stronger society
I was diagnosed with anxiety and clinical depression in January 2012 after a hellish period that began in June of the previous year, whilst on a family holiday.
Although I had no idea that I was depressed at the time, my body was trying to tell me that something wasn't right by presenting physical symptoms that I eventually convinced myself were associated with something more sinister.
By September, the symptoms had gotten so bad that I was admitted to hospital for exploratory procedures, and then by December I was so distressed I had started to lose considerable weight, even though my GPs had tried to assure me that there was nothing wrong.
In fact, I was so convinced I was terminally ill that I paid to see a private consultant, and I went through two invasive and unpleasant procedures in order to give me that piece of mind, but by then the damage had been done.
It was after Christmas of 2011 that things really spiralled downwards for me, as I ceased eating anything solid, with my last real meal being my Christmas lunch, and I took to eating porridge, biscuits and anything soft, convinced that eating solid foods would present physical signs I was ill, thus confirming my worst fears.
I finally cracked on the 19th January 2012, walking out of work and into my GP Practice, where I broke down and cried so hard, and I admitted 'I think I am depressed'. By that time I was down to 15 stone in weight, and I dropped another 2 stone over the next 4 weeks, giving an indication of how bad things were. I didn't want to get up in the morning, but then when I did get up I couldn't wait to go back to bed, to go off to sleep so that I could forget everything…..it was a purely horrific time for me and the family.
Poor mental health can be debilitating in more ways than one, simply because the condition can be unpredictable, but unless we are able to admit that we may have a problem then we simply compound the condition by burying our fears and anxieties at the back of our mind, this sometimes being the cause of our suffering in the first place.
I work as a manager in NHS General Practice, but I wasn't afraid to admit I was ill, and I knew I had to retract from my job if I was to get a handle on my condition. Whilst a four month absence from work is not greatly appreciated by employers, I had no choice if I was going to come out of this a better person, so I took the decision to forget work for a while and to focus on a recovery process.
Well, here I am on the other side of that storm.... for now at least, and it was during my time off work that I began to plan a project aimed at reducing the stigma associated with poor mental health conditions, and to provide support to men with mental health illness who may be seeking help.
On the 4th July 2012 I launched my new support group called 'Free to Engage' in partnership with Neath MIND, and this project not only allows me the opportunity to give people who attend the group access to various community services for mental health conditions, but it allows me to show others that something positive and fulfilling can come from personal suffering of many kinds.
I have many bad memories from my childhood associated with severe bullying by school pupils and teachers alike, and I suffer with very low self-esteem as a result, but I know I have much to offer society and I intend to deliver. If we all stand together and help each other identify our own strengths and weaknesses we will be contributing to a stronger society that supports and sustains good mental health.
Don't fear your condition because with support and guidance you can fight a strong battle, and there are others out there to help you identify your true self despite your condition. We are told that stigma and ridicule are unacceptable in any walk of life, so why should it be different for those suffering poor mental health. I want my story to be an inspiration to others, and I hope I can help make a difference.
Back to Blog