Back to Blog
After a few, let's say chaotic, years of moving around the country and being in and out of hospital I was desperate to find something that would make me feel part of society again.
I've always been quite an energetic and motivated person, so while sitting at home doing nothing sounds like bliss for most people, for me it had begun to get boring and a bit soul destroying. My days were governed by the daytime TV schedule and repetitively scrolling through social media reading the same posts 20+ times, just because it was something to do.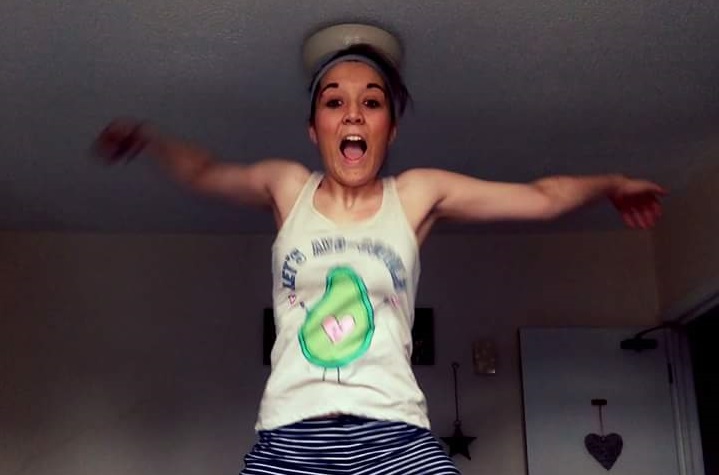 However, one day when I was scrolling up and down my Facebook feed for the twentieth time, a post by Time to Change Wales caught my eye...
Become a Champion!
Wooaah! Become a champion?! I decided that sounded like a pretty epic title to have so I clicked the link. Let's be honest, who doesn't want to be a champion at something?!
Fast forward a few weeks and I am running across Cardiff trying to find where my exciting 'Champion training' was taking place. To say I was terrified is probably a bit of an understatement and as soon as I entered the training room my voice box decided to malfunction, my tear ducts decided to go into overdrive and my hands were shaking so much I could just about write my own name on the forms. Somewhere pretty near the start of the training session I decided I just wasn't cut out to be Champion after all… I guess I just didn't feel very 'Champion-ish' and I walked out of the training room. After some kind encouragement I went back into the room and managed to finish my first day of training.
That night I returned to my flat and literally wailed to myself:
"You? Be a champion?! There is absolutely no way you are going to be able to get up and talk in front of people. Ever."
Day two of training (Yes I returned!) and this time I was mentally prepared. We're talking lots of deep breathing, power music on the way there (Roar by Katy Perry is a personal fave for these type of situations), repeating positive mantras to myself over and over again 'til I started to believe them, and looking at the evidence: nobody in the whole history of the world has died from anxiety alone. And so it was time to get up and give my presentation to the rest of the group. After some amazing and supportive encouragement from the people I was training with, I managed to make it to the end of my presentation.
When I went back to my flat that night it was completely different to how I'd been after the previous week's training. I actually felt good about myself?! (It's not something I feel very often.) I decided I wanted more of this crazy new 'I feel good about myself' feeling so decided to throw myself into the Time to Change Wales campaign.
When a ripple of people talking about their mental health gets bigger and bigger then something exciting happens… it becomes a wave.
Since being a Champion with Time to Change Wales I have been able to give talks to a wide variety of audiences and each time I do, and each time I get through it unscathed, I feel the self-esteem thermometer go up that little bit more. But not just that, when you get to connect with people on a deeper level and let them know…
IT'S OKAY TO TALK ABOUT MENTAL HEALTH (it is actually okay by the way)
…you get that nice little warm feeling inside from being able to help people. By opening up you are letting people know that they too can do the same, and a ripple effect occurs. When a ripple of people talking about their mental health gets bigger and bigger then something exciting happens… it becomes a wave; a huge wave of people talking openly about their mental health issues without having to fear stigma or discrimination. Because there are people out there just like them.
Becoming a Time to Change Wales Champion has allowed me to meet new people, it's improved my confidence, it's provided lots of laughter, it's helped with my own recovery journey, and I now feel I have a role in society.
Age 18-30 and interested in sharing your mental health story with others? Sign up to become a Young Champion!
Back to Blog